We have a whole new set of giveaways for you this week and you won't want to miss them! The craft giveaways consist of fabulous (and pricey) yarn, colorful fabric bundles, an amazing craft bag that can hold all the essentials and a fun bachelorette tattoo set for those getting ready to be hitched.
Craft Giveaways End 2/11/18: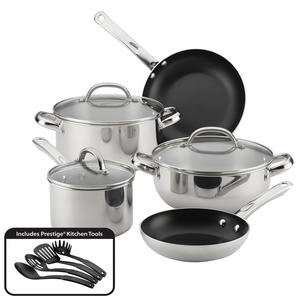 I don't know about you, but I go through can openers like there is no tomorrow; I just haven't found one that works perfectly….until now. Along with a can opener giveaway we also have an espresso maker, a teakettle, and an adorable heart waffle maker perfect for Valentine's Day.
Food Giveaways End 2/11/18:
Always check back here on the blog because you never know when we'll be adding new giveaways. Who doesn't like free stuff?